Study Programme International Management
To study on the Central European Campus Nisa/Neisse means studying an integrated double degree master programme on International Management. After having completed a bachelor's degree in Economics, you can apply for this programme EITHER at the Faculty of Economics at Technical University of Liberec OR at the International Institute (IHI) Zittau of TU Dresden. Your decision, where to apply, might depend upon a certain difference of the two programmes, linked by CEC Nisa/Neisse: While the programme International Management at the Technical University of Liberec is taught completely in English, the master programme Internationales Management at IHI Zittau is bilingual German and English and a knowledge of German language at the level of DSH 2 is required from students, who enrol at TU Dresden. Those students can then freely chose from the English module offer at Liberec and Zittau, but also can attend German-taught modules at IHI Zittau. Students, enroled at the Technical University of Liberec in the CEC programme International Management can attend English-taught courses in Liberec and Zittau without the precondition of German language skills.
STUDY PLAN for students enrolled via FE TUL: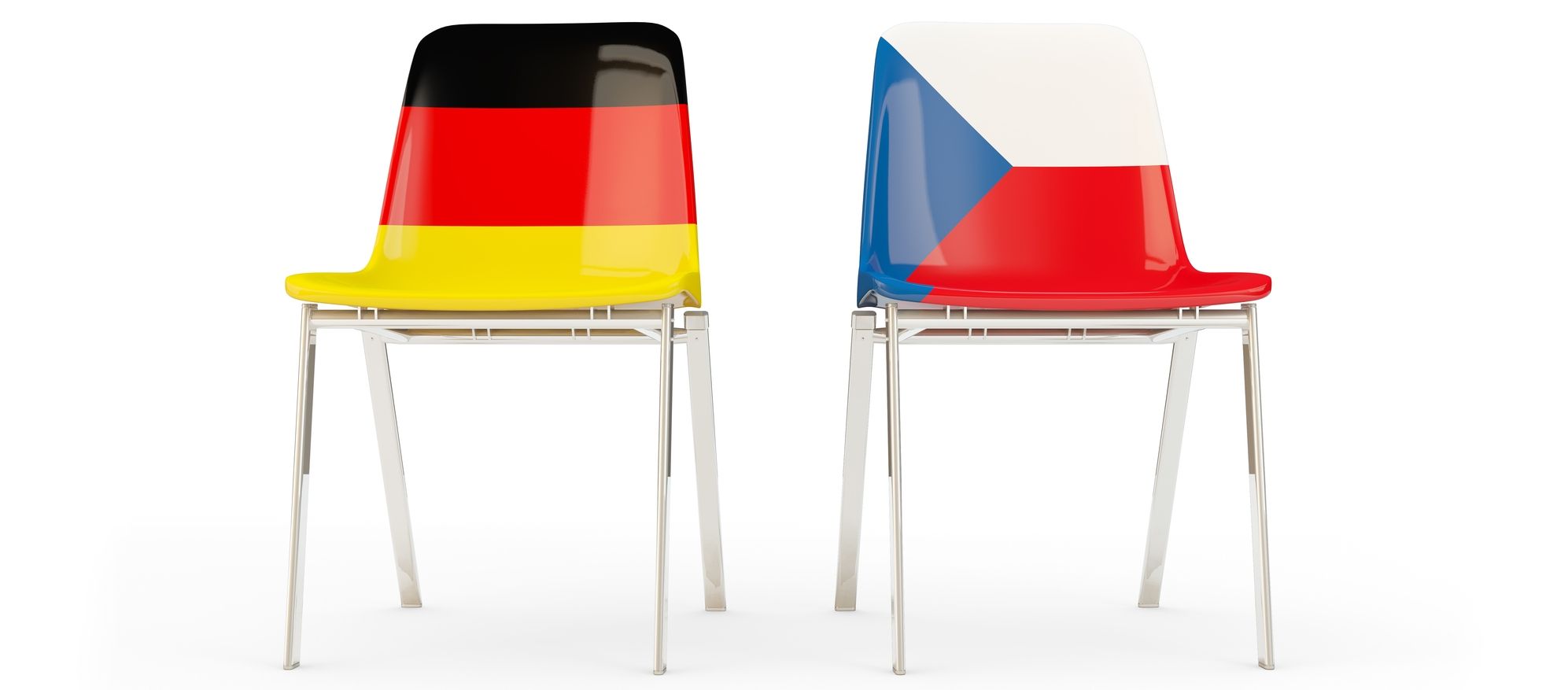 Courses at IHI Zittau
Compulsory Courses
Responsible Management

Students will learn about the main trends in the development of strategic management including the latest concepts and their methodical instruments. They will gain an understanding that the central challenge in the transformation of traditional strategic concepts as a battle for market share and profits is giving way to holistic and responsible management strategies that give consideration to social, ecological and ethnic interests (orientation around the paradigm of sustainability), and that this transfor-mation process is only just in its infancy. Students will be familiar with the necessity and possibilities for the holistic and responsible management of businesses ("responsible management" or "managerial responsibility") us-ing current theoretical discussions and relevant practical experiences from business. They will be familiar with the currently available methodical instruments required for developing holistic and responsible management strategies and be aware of the key challenges in global management on the road to a paradigm of sustainability. Students will therefore possess a good understanding of the possibilities and the limits of responsible management in theory and in practice.

Ressources Management and Technological Progress

Students will take a look at environmental resources from a technological perspective and be able to comment of them. They will become familiar with technological resource efficiency and be able to view these from busi-ness, budgeting and municipal perspectives. They will learn the funda-mental concept of environmental business management and will be able to explain and apply the methods of environmental management.

International Logistics Management

This module covers a) Management framework for international value networks (strategy development, configuration, coordination, fit) b) Peripheral systems of international value networks (macro-environ-ment, micro-environment) and the associated political, economic, geographic and cultural distances c) Approaches to international procurement logistics, particularly sup-plier management and successfully leading negotiations within the context of international value chains d) Approaches to production logistics at the location level, e.g. Lean Management methods e) Approaches to planning, management and control of combined, in-termediate and inter-company, cross-border trades.

Intercultural Communication and Foreign Language Skills

Students will learn about the fundamental models of communicative rela-tions with a focus on intercultural communication. They will understand how these relate to philosophical and discourse ethics, with a focus on respect. They will be able to apply their acquired theoretical knowledge in specific cultural contexts and gain some practical experience in a foreign or multi-cultural environment. Students will possess knowledge of a foreign lan-guage which will form the basis of, and be a useful tool for, intercultural communication.

Quantitative Methods of Empirical Research

This course covers multivariate methods of empirical social research; it looks at the central significance of multivariate methods of analysis in quantitative empirical research as well as its meaningful application to problems of structure analysis in economic and social science data.

Students will learn about the statistical methods of regression analysis, main component analysis and cluster analysis for testing and exploring structures in multivariant data analysis that they can make use of when working on empirical quantitative problems. They will be able to check the requirements for applying these methods at the data structure level, as well as uncover problems in the models and eliminate them. Students will have a fundamental understanding of testing and exploration analysis strategies within the context of general linear models. They will have an understanding of the requirements and analytical possibilities of quantitative empirical methods. They will possess the ability to use methodical research instruments for answering scientific questions. Students will further possess skills in working with statistical analysis software. They will also gain the ability to critically approach quantitative empirical research literature as well as independently understand the basic literature on statistics.

Research: Design and Strategies

This module covers research questions, setting scientific objectives, methods and approaches.

International Business Ethics

The module systematically covers the three fundamental questions of inter-national business ethics: 1. the problem of the philosophical justification of globally relevant ethics (in particular discourse ethics and dialogue ethics as reference models) 2. the problem of the economic justification of necessity and possibility of (discourse) ethics when subject to global competition, and 3. the problem of management and technical justification of specific ac-tions for implementing these ethics (e.g. dialogue ethics. In addition to this, the module provides an insight into the stakeholder model as an analytical reference framework for questions relating to busi-ness ethics and typical areas of international business where ethics and eco-nomics conflict. The module also looks at the most important international initiatives (and their framework conditions) for producing induced and vol-untary commitments in the area of "compliance versus integrity", e.g. US Sentencing Commission Guidelines, Sarbanes Oxley Act, OECD Guidelines for Multinational Corporations, UN Global Compact (Human Rights, Lab Standards, Environmental Protection, Anti-Corruption), ISO 26000, Global Reporting Initiative, financial market standards and various social and envi-ronmental standards.
Required-optional Courses
Intercultural Competencies

Students will possess expertise in intercultural communication and know how to use scientific analytical tools in order to evaluate the success and/or failure of an intercultural project. Students will also improve their foreign-language skills.

Research Project in International Business

Students will be able to independently develop a theory-led academic re-search topic in the field of International Business. They will be able to gen-erate data for working on their research question and evaluate this data using academically demanding methods. Students will be able to interpret the results based upon their theoretical statements. They will be able to present their results and defend them in a academic discussion.

Managing the Multinational Company

Students will learn about the specific leadership challenges of international businesses. They will become familiar with the relevant instruments and methods for tackling these problems. Students will possess an overview of current research issues in the area of international business leadership.

International Business Law

This module covers a) legal sources and general principles of international law b) principles and parties of international commercial law c) international contracts in commercial law, World Trade Organisation (GATT, GATS, TRIPS) d) basic principles of European commercial law e) law of the European single market, EFTA/EEA f) basic principles of international civil law from a German perspective g) conflict and choice of laws h) principles of international civil procedural law i) topics in international trade and commercial law (in particular: lex mercatoria, INCOTERMS, CISG, CESL) j) basic principles of international and European corporate law k) international trade agreements external to the WTO and investment protection law l) international arbitration agreements m) cross-border assertion of legal rights n) basic principles of international competition and insolvency law.

Biodiversity Management and Sustainability

This module covers a) System concepts in environmental science b) Globalisation versus regionalisation c) Global economic cycles and value creation d) International and national programmes for implementing the UN's sustainable development goals e) Ecosystem services and biodiversity indicators (analysis and exploita-tion strategies) f) Internationally oriented biodiversity management as part of sustaina-bility strategies in business g) Biodiversity-oriented consideration of operational functions and cross-sectional fields h) Examples of biodiversity and good company.

Ecosystem Services - Foundations

This module provides an overview of the historical development and cur-rent forms of the concept of ecosystem services. The module highlights the relationships between biodiversity and ecosystem services and looks at different approaches to defining and categorising ecosystem services. Insights into global, regional and national ecosystem assessment pro-cesses such as the Millennium Ecosystem Assessment (MA), the Intergov-ernmental Science-Policy Platform on Biodiversity and Ecosystem Services (IPBES) and the UK National Ecosystem Assessment (NEA) as well as the principles used in the approaches taken and methods used for under-standing and evaluating ecosystem services.

Environmental Law

Students will learn the basics of civil law and will be able to apply the rele-vant legal regulations. They will understand the fundamental legal principles of environmental law (precautionary, polluter pays, cooperation, subsidiar-ity principles) and become familiar with legal sources and standardisation levels (international environmental law, EU law, environmental law at the federal, state and local levels). Students will be familiar with international agreements relating to biodiversity. They will be able to apply impact and compensatory regulations. They will also know about main activities re-quired where plans are subject to approval or there is an obligation to per-form an environmental impact assessment (EIA). They will be able to inde-pendently carry out or contribute to the approval and EIA procedure. Stu-dents will possess knowledge of the legally compliant handling of hazard-ous substances and the European chemical policy (REACh; students can use these as a basis for creating registers of hazardous substances and for car-rying out workplace safety analyses (in accordance with German hazardous materials regulations). Students will be able to formulate and evaluate op-erational instructions, lead disposal concepts and document waste disposal as well as be capable of making decisions on environmental issues.

Case Studies in Supply Chain Management

Students will gain a deeper understanding of aspects of production and logistics. They will be able to work with current methods of production and logistics management and apply these to specific complex use cases. They will learn about the possibilities and limitation of e-learning for cooperative learning and team work across multiple location in pro-duction and logistics management.

Finance

This module covers a) in-depth aspects of modern, neoclassical financing theory en-hanced with known models b) principles and selected models of informational economic financ-ing theory; asymmetric information and principal agent problems c) Principles and selected approaches to behavioural economic fi-nancing theory (behavioural finance).

Applied Microeconomics

The module covers the following topics: 1. Industrial economics a) Monopoly and monopolistic competition b) oligopolitical markets 2. Strategic competition a) Basic game theory b) Insights into behavioural economics.
Compulsory Courses
Strategic Management

This is an integrated course developing abilities to identify, analyse and solve the problems of formulation and implementation of a corporate strategy. Students will be able to formulate the future strategic goals, evaluate internal and external consequences and know how to implement the chosen strategy through concepts and methods of strategic management. They will also be able to give the best alternative solution and evaluation of the selected strategic methods, and will understand the difference between the structural and resource-based strategy approaches. Graduates will apply models of strategic management and will understand varied models of international managing, particularly the role and importance of strategic alliances in contemporary business operations.

Project Management

Project Management is a tool for planning and organizing changes in organization or implementing new information systems, applications and platforms. It includes managing the implementation of the project plan, along with operating regular 'controls' to ensure that project milestones and deadlines are followed. Goals, objectives, human resources, budget determination and time estimation should be in balance with quality of the project output. At the same time, potential risks which may cause significant project delays must be analysed, quantified and faced when they occur. Important issues discussed during the semester are project management phases, approaches, decision making tools project planning tools (GANTT, PERT), software project management, risk management, communication among team members and stakeholders, feasibility analysis, agile project management, quality management, analysis of requirements and decision making during project implementation.

Logistics Management

The aim of the subject is to introduce students to the dynamically developing discipline which plays an important role in the management of production, business, and sales organisations. The subject introduces the basic concepts and draws attention to the context which should be understood by undegraduates. The subject explains the principle and utilisation of individual method used in business logistics. Supporting computer resources will be presented within the subject framework as well as practical case studies from industrial projects.

International Business Ethics

The aim of the subject is to highlight the importance of ethics in management and business, to introduce students to the history and content of business ethics, to introduce them to the basic concepts, the history of ethics and theories, to stimulate students to think about ethical issues, to develop their knowledge and skills in decision-making and problem-solving in relation to ethical criteria, and to form ethical values of an individual.

Intercultural Communication and Foreign Language Skills

The course introduces the issue of intercultural communication in relations between Czechs and Germans. The focus is on the historical and social development of the Czech Republic, its political and educational system etc. The Czech cultural traditions and habits are also mentioned. Furthermore, the student will acquire basic knowledge of the grammar and lexical system of the Czech language.

International Trade Environment

The course aims to introduce students to different areas and aspects of international trade and their practical application to business environment. In the seminars, students will apply the theoretical knowledge and they will try to create fictitious businesses whose business operations would correspond to the real mutual trade links between the EU and third countries.

Organisation and Personal Management

The subject will be taught in 3 modules: Module I - Specifics of HRM in small and medium sized enterprises (SMEs): Specifics of planning in HRM, recruitment and selection, competency based model in SMEs. Induction process in SMEs. Employee retention in SMEs (talent management, training and development, evaluation, remuneration, motivation and engagement). Dismissal of employees, risk of employee turnover, outplacement from the perspective of SMEs, including case studies. Module II - Specifics of HRM in corporations: HRM processes in large corporations (Specifics of recruitment and selection, employee retention, evaluation of employees, social media in HRM). Module III - Specifics of HRM in the international environment

Marketing Research and Data Analysis

Marketing Research provides a systematic introduction to the principles and practice of marketing research. The aim of the course is to introduce the role and need of market research, to define types and concepts of marketing research, data sources, to describe the market research process, research methodology, and methods of data collection, questionnaire design, sampling methods and methods of data analysis. Students will learn marketing research in an applied and practical way. The course also introduces the procedure and the statistical methods of data evaluation.

Quality Management

The course focuses on modern quality management systems, progressive quality management tools including statistical methods and ISO 9000 standards. Students will get an overview of approaches to assuring and enhancing complex quality standards in Czech and European enterprises. Part of the seminars is an introduction of the practical use of individual tools for quality assurance. An expert on quality management from a manufacturing company visits the seminar to discuss how the individual systems and tools are applied in practice.

Methodology of Science

The aim of this course is the systematic preparation of the diploma thesis.
Required-optional Courses
Macroeconomics II

The aim of the course is to broaden the theoretical knowledge of students acquired in the Bachelor's course (Macroeconomics I), to familiarize students with the economic theories of major macroeconomic schools and to deepen the macroeconomic thinking. Emphasis is focused on the understanding of the links and consequences in the approaches of discussed economic schools.

Business and Enterprises Insurance

The aim of the subject is to introduce students to the possibilities of managing risks not only in SMEs, but also in big corporations. Students should be able to analyse risk situations in an enterprise and should suggest possible solutions for decreasing or eliminating the risks.

Quantitative Methods in Management

The aim of the subject is to get knowledge of theoretical background and practical applications of selected quantitative methods. The methods are used to support the decision making of managers at different levels of management.

Impact of Globalization on the Developing Countries

The course is strongly synthetic as it combines the knowledge of the world economy, globalization and integration processes, economic policies, macroeconomics, and microeconomics. Thus, students gain a complex picture of the role and position of the developing countries in the globalized world. They learn how the external influences affect the situation in the developing economies and realize how the developing countries enforce their interests in the interdependent world economy.

International Accounting Systems

The aim of this course is to provide students information about classification of accounting systems, regulation and harmonization of accounting systems, importance, historical development and structure of International Financial Reporting Standards (IFRS). The course also covers Conceptual Framework of IFRS which is used for preparation and presentation of financial statements. Subsequently individual measurement bases used in IFRS for valuing assets and liabilities are characterized. The course also deals with the content of individual standards in order to prepare financial statements in accordance with the requirements of IFRS.

Taxes and Tax Practice

The main objective of the course is to present the taxation as one of the key issues a company can come across during its operation. The course extends the theoretical and practical knowledge and explains the principles of taxation. Students will understand the classification of taxes, as well as, the economic effects of taxation. Students are further acquainted with harmonization of taxes and international cooperation in this area. Subsequently, individual tax problems which students come across in the business environment are discussed.

Business Planning and Controlling

The main objective of the course is to present the planning and controlling as management subsystems that in mutual interconnection support achieving business goals and the long-term prosperity of a company. The course extends the theoretical and practical knowledge of students and explains the principles of planning processes at all hierarchical levels of the business entity, including the adherence to linkages between individual plans. Students are further acquainted with controlling as a comprehensive approach to cost management of a company.

Innovation Management

The intention of the course Innovation Management is to introduce students to the wide issue of innovation in an enterprise. The particular topics of the course are society and science, innovation models, structure of innovation processes and basic approaches for creating innovative organization. The aim of the course is to acquire knowledge and skills to formulate innovation strategies of an organization, creation and management of innovation projects of economic subjects including possibilities and methods of their financing.

Business Intelligence

Business Intelligence systems are the modern software database solutions which enable the efficient and rapid decision making in enterprises, organizations and the industry. Contrary to operational database systems, BI data warehouses permit the efficient storage of big data volume, variety and velocity. Data is extracted from various internal and external data sources and transformed into the appropriate format for its better processing before loaded to a data warehouse. Then, high and low level data analysis is possible with OLAP tools and prediction of future results via data mining techniques is achievable. The course examines business intelligence solutions from a managerial perspective, and is offered for students with informatics and business administration background.